Domain Registration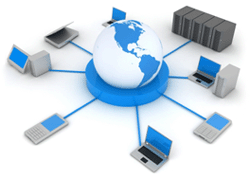 Your domain name is the name of your website's address on the Internet.

Just like a physical address or phone number, your domain name allows people to access your website on the Internet.

Clever, simple, or easy to remember domain names are most desirable as they can play a large part in attracting web visitors to your website.
Register Your Domain Name
Check out our hot prices on .COM domains and other domain names from only $8.95 per year. There's more to a domain name at High Tech Web Services and High Tech Web Services Online than just the name!

You get all this and more FREE with your domain name:
Starter Web Page
For Sale/Parked Page
Domain Forwarding
Domain Masking
100-Pack Email Forwarding
Total DNS Control
Domain Locking
Register Multiple Domain Names
Register multiple domain names and direct it to an existing website to boost your web traffic.

Why should I register more than one domain name? When you register multiple domain names, you can:
Provide customers more ways to find you when searching the Internet
Enjoy more opportunities to market to - and be listed in - search engines
Create distinct advertising strategies that reach different target markets
Promote the different products and services you offer
Drive more traffic to your website
Protect your brand and online identity from those who may have unsavory purposes
Capture common misspellings of your domain name, instead of sending visitors to an error page
Keep your competition from registering a domain name that draws customers to them instead of you
Register a website domain name now!